Where To Get Rid Of Your Christmas Tree In France?
Well, when we first got our Christmas tree, I can't help it but wonder how do I get rid of it when Christmas is over. In the UK, I am aware that the council sets up collection points which was in my local council park the last time where we can just drop them off.
Luckily enough, I spotted one my neighbours rolling one out with his wheelbarrow on boxing day and suspected there must be a collection point somewhere. I eventually came pass a collection point near the local town hall as pictured below.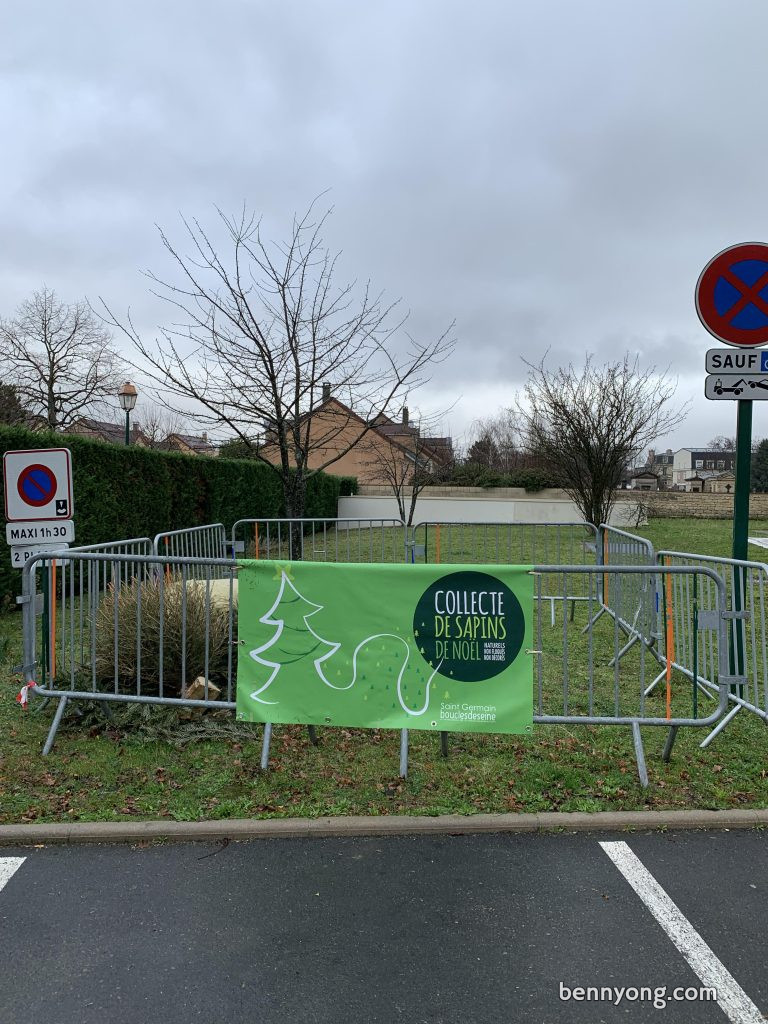 There were soon many others similar collection points spotted around when I am out and about. I am unsure what the timings are when they will stop the collection but don't wait till it's too late.