Princess Diana Memorial Paris
Today is Malaysia's National Day and also a tragic day for the people of the United Kingdom where they lost Princess Diana in a car crash in Paris in 1997. I recall that I just started high school but my mum in particular spoke highly of her and how she was challenging status quo and using her position to spotlight issues and charitable causes.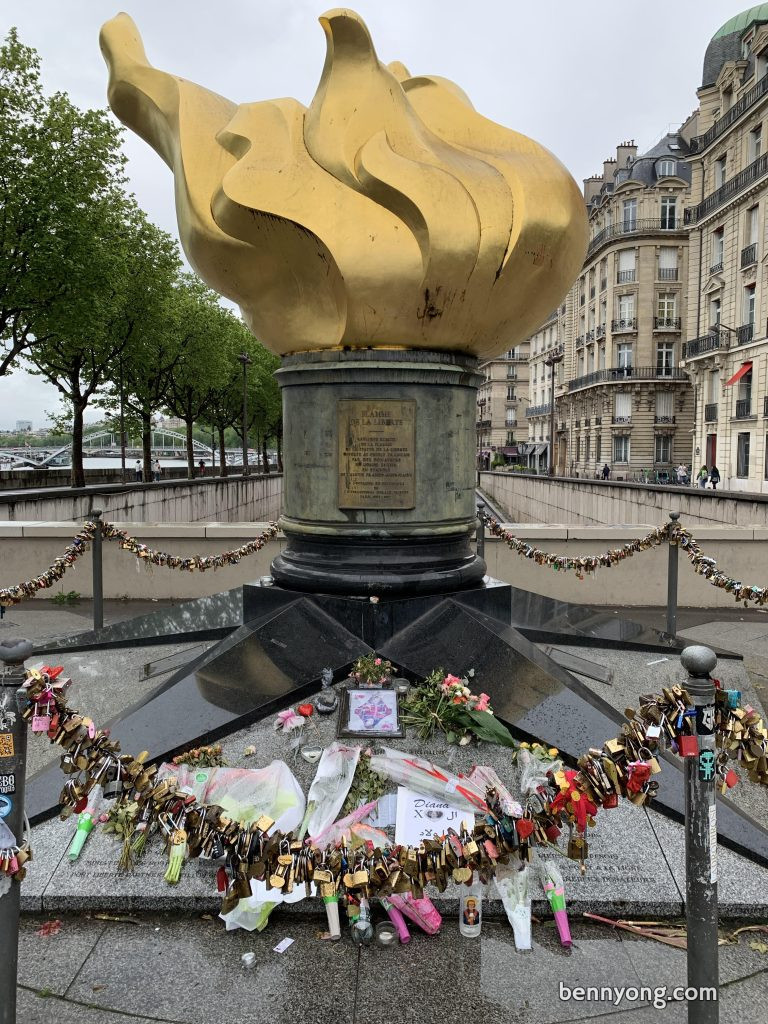 The memorial in Paris is not what it actually seems. It is actually a sculpture that happens to be on top of the tunnel where the tragic incident occured. The flame of Liberty was a gift in 1989 from the USA to France as gratitude for restoring the Statue of Liberty. As seen in the picture, you can see admirers or well wishers laying flowers in the memory of the Princess of Hearts.