La Fetes des Loges
The Fête des Loges is one of the oldest fairgrounds in France, which has been held almost every summer since 1652, from the end of June to mid-August, on the Esplanade des Loges, an area of eight hectares in the forest of Saint-Germain-en-Laye.
We took notice of this fair from a big billboard on the platform of Chatou/Croissy station and decided to take the kids there as treat.
You can drive there with loads of free parking just accross the road of the entrance of the fair or take a fee paying road train that fetches you from the Saint Germain En Laye station.
Inside the fair, the rides costs approx 4-5 euros per person and the variety can rival big theme parks without the crazy queue as we went there on the last Friday before the fair shuts. The fair opens from 3pm and we recommend you go early to avoid the crowd but it can be hot when sunny. The fair opens till 2 in the morning on some evenings so that could work for some with older kids.
There were a few restaurants towards the middle of the fair but we didn't dine there. We did however enjoyed some churros. Here are some pics I took of the fair.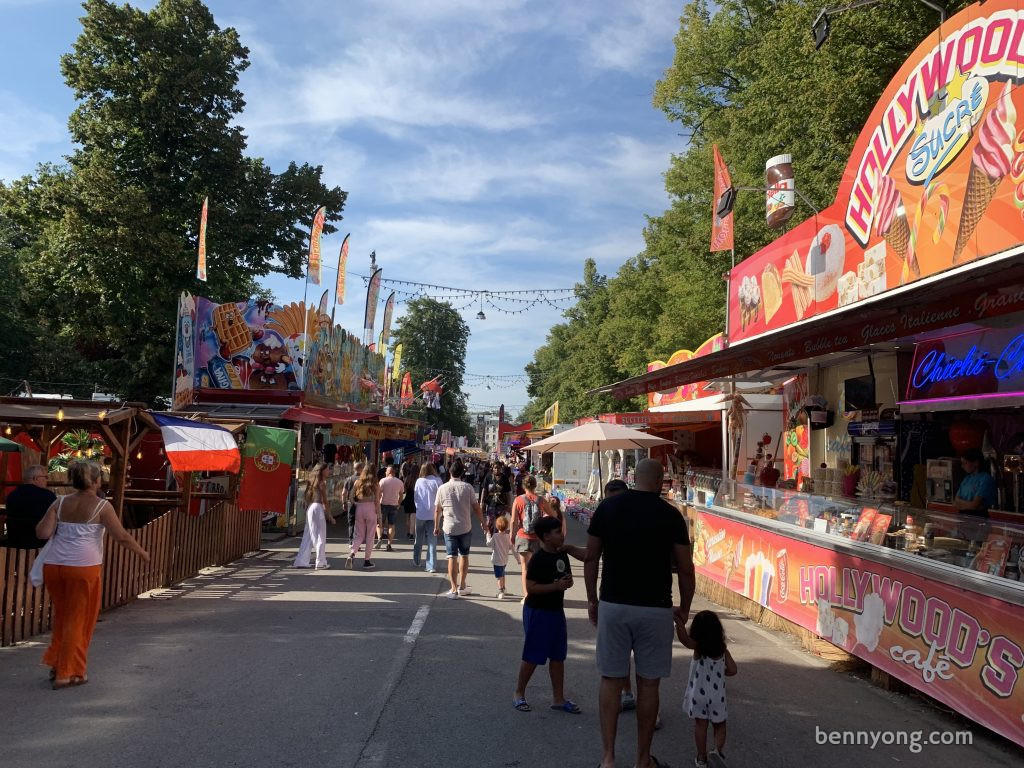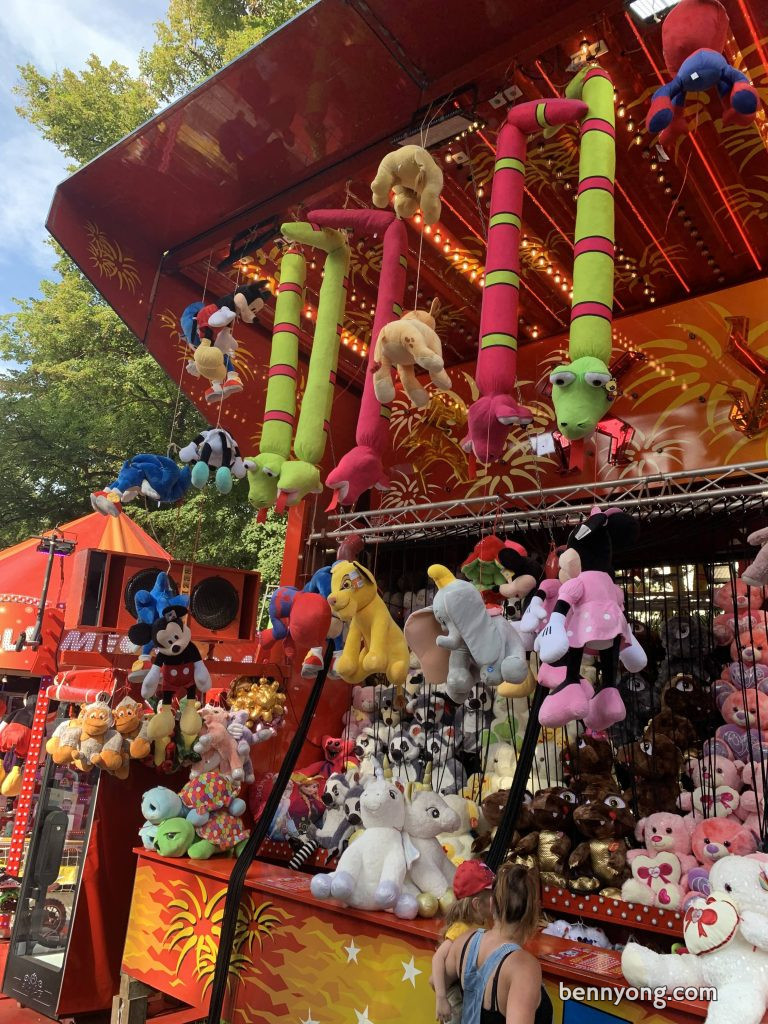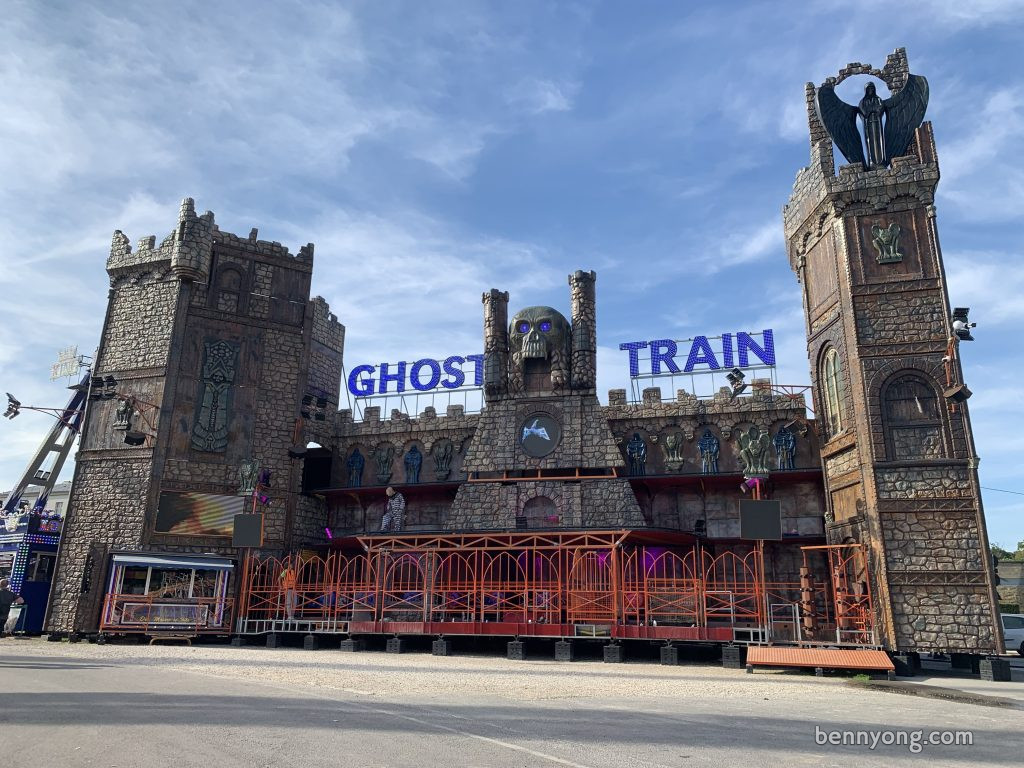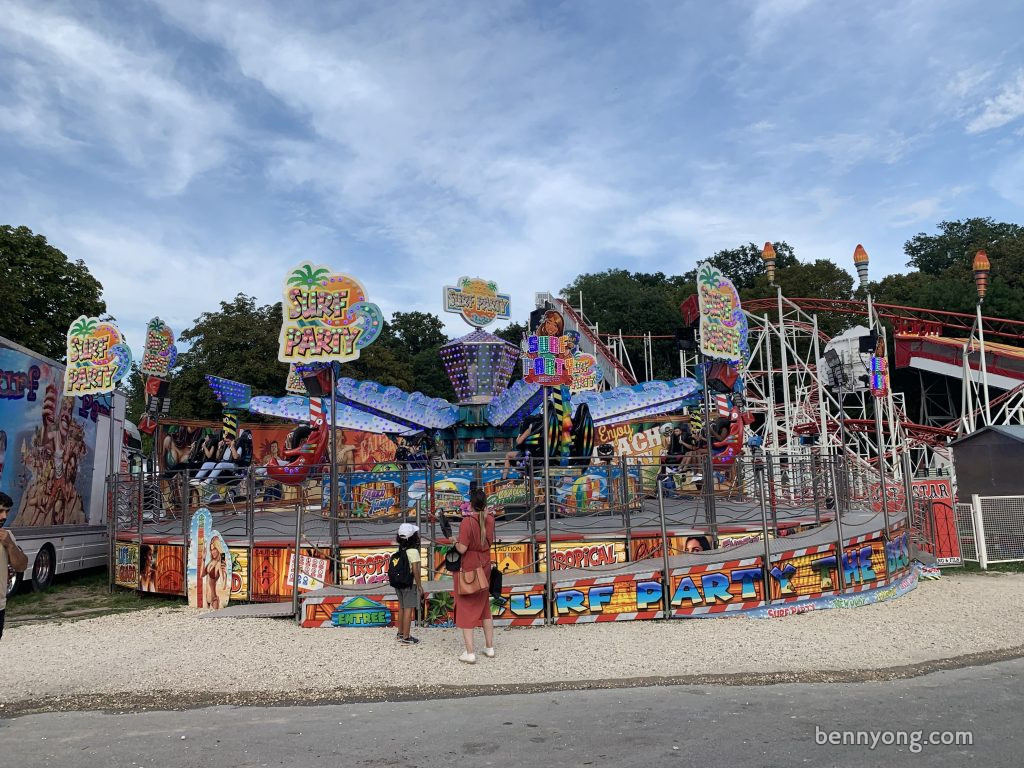 It was a nice early evening with the kids without the usual busy crowds of theme parks.