Musée de l'Orangerie
Another free Museum Sunday in Paris. This time we visited Musee de L'Orangerie to see Monet's grand work of the Water Lillies.
It features 8 Monet's painting of Waterlilies in a pond in two oval shaped rooms. The large paintings were gifted to the state by Monet.
The room feels like a perfect place for meditation and reflection. It was actually designed for contemplation by Monet. It was timely given that it was a period after the World War.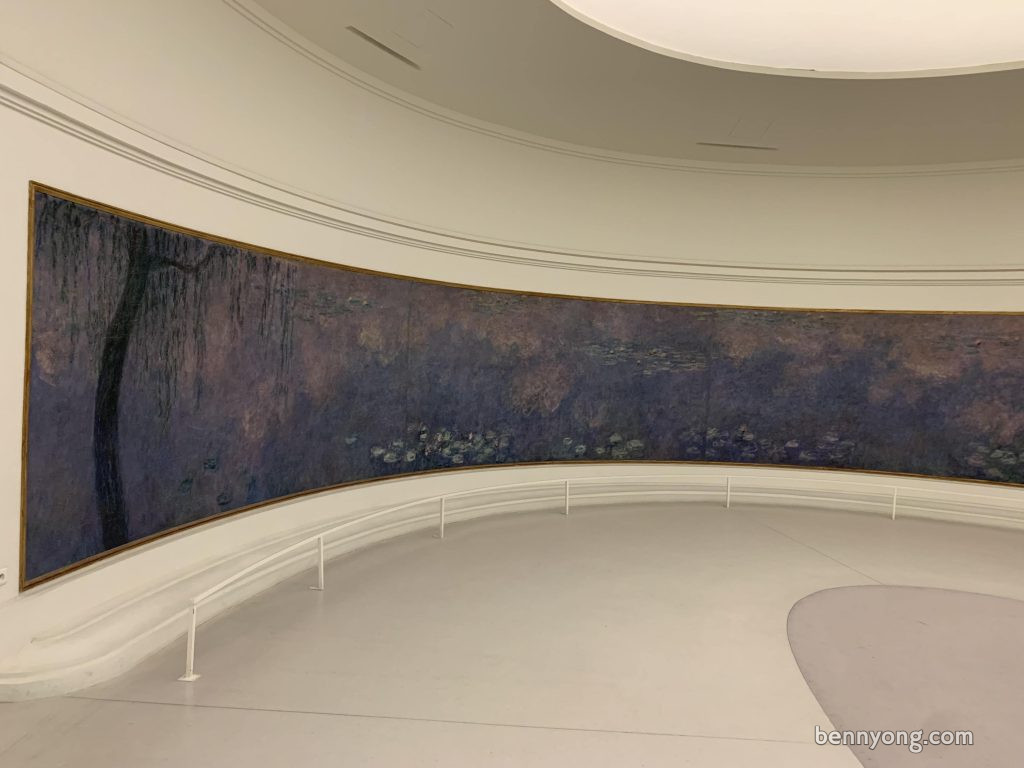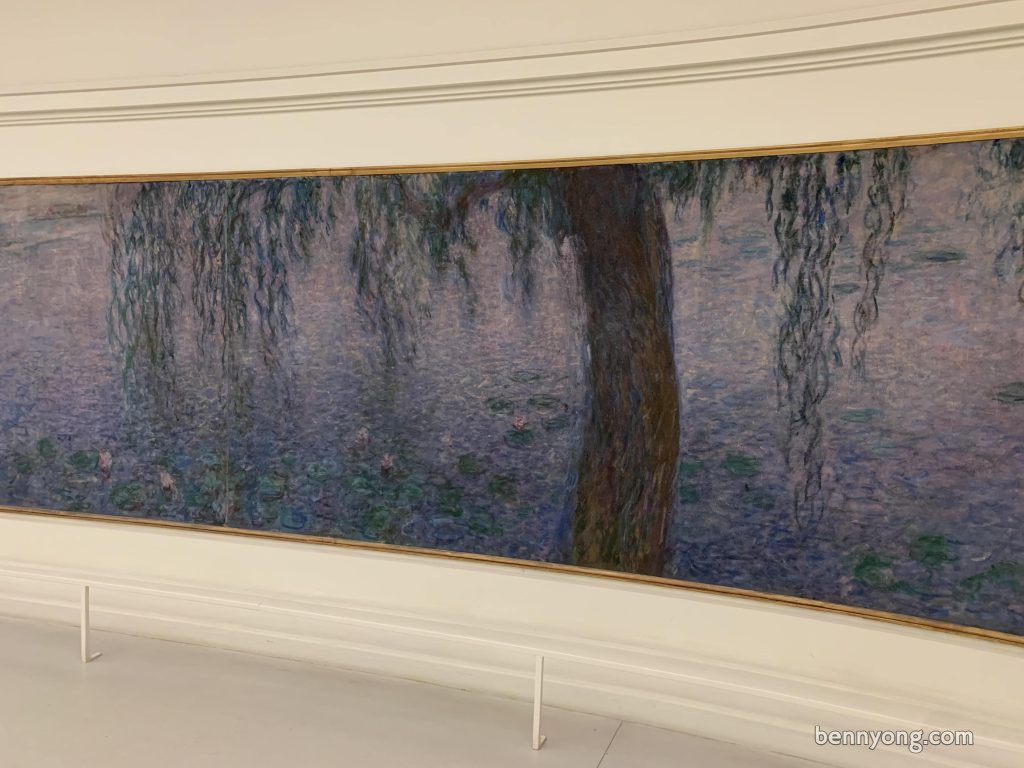 Apologies for the akward angles as I was trying to remove the crowd while taking the photos.
I also discovered that the room was not well received when it was first unveiled to the public and it was common that the paintings were hidden with temporary walls for other painting exhibitions. Glad that has changed since.
You can have a virtual tour of the rooms thanks to Google Arts on this link.
If you are visiting this place during one of the Free Museum Sundays, remember to book your slot online as we saw people being turned away without entry tickets. And don't be turned off by the crowds queueing as the timed entry helps spread the crowd.