Reduce Food Waste With A Bargain
I was active on Olio when I was living in Woking and frequently visit the local fruit stall for bargains. I have yet to find an equivalent of them here in Paris but discovered the bargain box of fruits and vegetables at my local Carrefour which gives me the same satisfaction.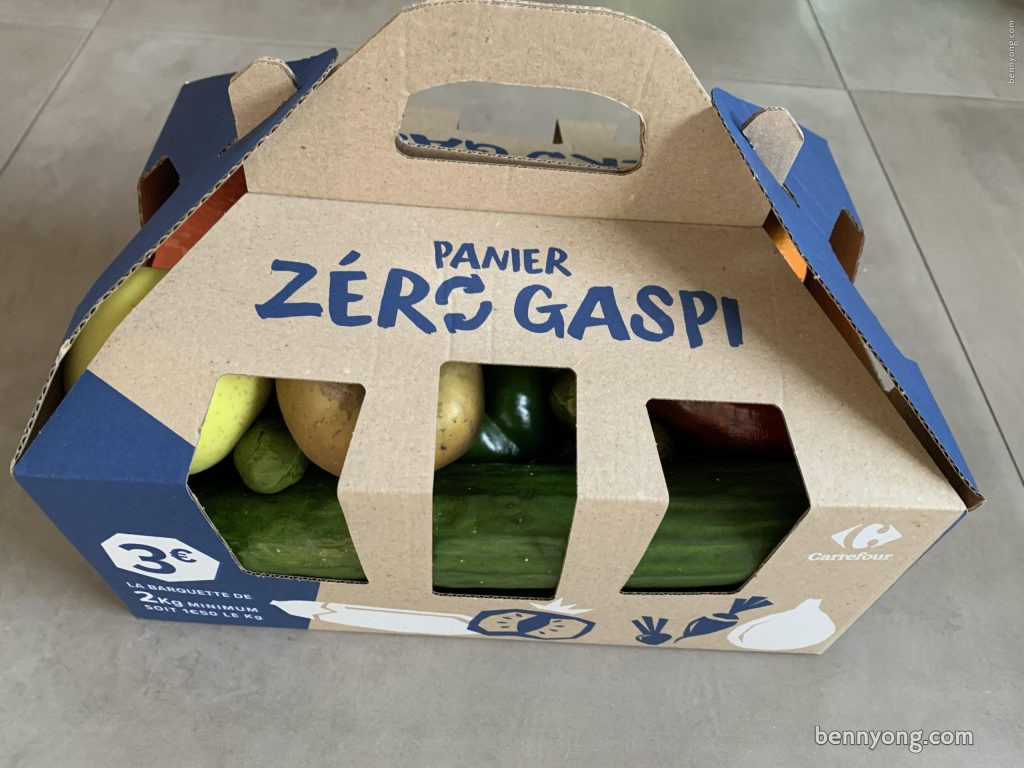 I found similar box in Auchan as well (only €2). The box retails for €3 in Carrefour and you get 30 cents back in credit on your loyalty card. The box contains a minimum of 2kg of produce and varies. I often get Green Apples, Cucumbers, Bananas, Easy Peelers and Potatoes. Occassionaly I get Pumpkins, Kiwi, Radish and Walnuts.
The idea of this box is to bundle up produce that are still edible but not as near as fresh or damaged as the others.
However, not all Carrefour play by the same rule, some sell it at different prices or charge you separately for each item that is in the box at a discounted rate rather than a fix price for the whole box. You can tell the difference if they have multiple reduced discount stickers on the box.
I have also been exploring the Too Good To Go app but don't have any good ones close to where I live but will give it a go at some stage.