Life Doesn't Happen to You, It Happens For You
I stumbled upon this quote that resonates with me. This time is from a renowed motivational speaker, Tony Robbins. It really got me thinking and reflecting about choices I make and the mystery of life. It fundamentally shifts your believe system from playing victim to be a victor.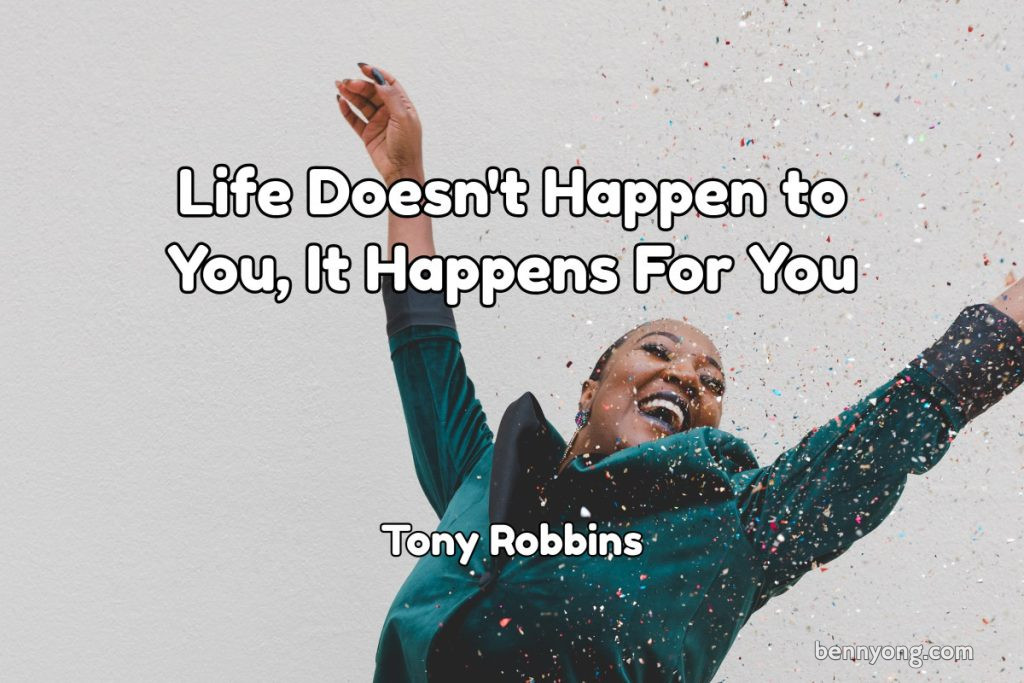 Of course, everyone's circumstances are different and it's easier said than done. Change does take time and determination and I wish everyone of you the best in your journey through life and I hope you take the steering wheel.