Update on Banksy vs GUESS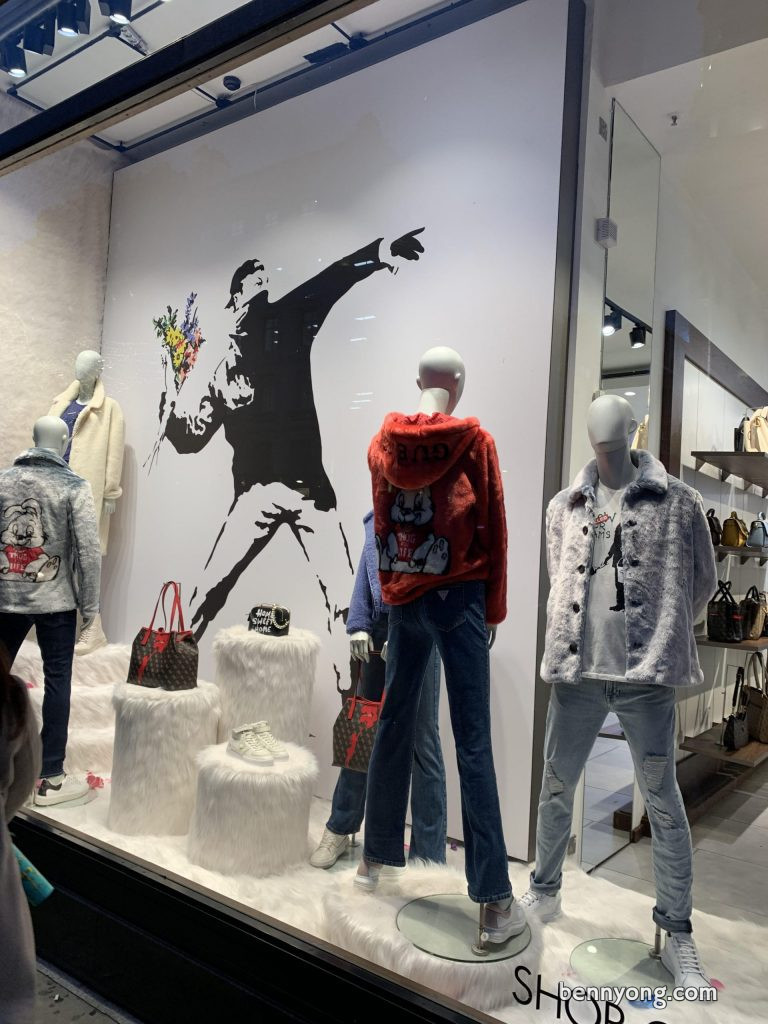 I happened to be in Central London today after meeting AWS in their cool office. As the weather have cleared up, I took the opportunity to make my way to Oxford Street and slowly made my way down Regent Street to Covent Garden to meet a colleague. I deliberately took this direction to check out the GUESS store which was on the spotlight recently. It is now visible that they have removed the word Banksy on the window front but the artwork and prints are still appearing on the clothes and accessories on display.
There wasn't any sense of heightened security. Have GUESS indeed licensed the prints and settled with the mysterious street artist who once mentioned "Copyright are for losers?". Let's see as it unfolds.