Twin Towers Kuala Lumpur
During our trip back to Malaysia, we took the opportunity to bring the kids up the Twin Towers. I recall visiting this place about 15 years ago and it was free (although you have to be early to get the limited daily free tickets)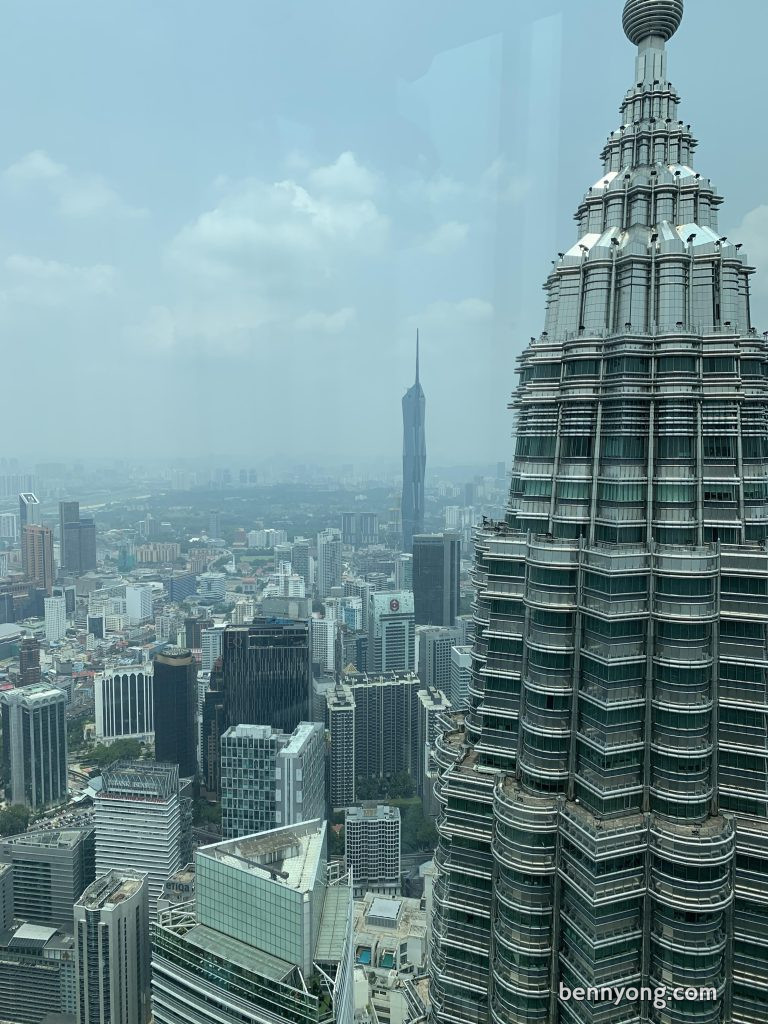 We had to take 3 separate lift to reach the summit. You will also be able to spend some time on the Sky Bridge which connects both towers. The Sky Bridge has two levels and one is reserved for employees in the building to walk between both buildings.
I am not sure how much the kids enjoyed the view up from the towers but I am amazed about how much the skyline of the city center has changed. Visibility was fairly good although is was hazy.
Don't worry if you can't get tickets online, there were tickets available at the ticketing desk. Remember to bring your Malaysian Identity Card and MyKid to benefit from local rates.