Carving Pumpkins
Halloween is near and I never really celebrated Halloween until I had kids. Of course I knew about the dressing up from watching American TV shows but it was never a big thing in Asia when I was growing up. When we were in the UK, we started doing trick or treat with the kids and even offered candy.
I remember the event last year in Woking after previous years being cancelled due to the pandemic and am fortunate to be joining trick or treating on Monday locally here.
Besides sourcing the pumpkins in preparation (the best deal I found was in Aldi for €3.49 each), I was tasked with carving two Pokemon designs chosen by my kids. Am quite proud of the end result and couldn't resist but to share it in a post.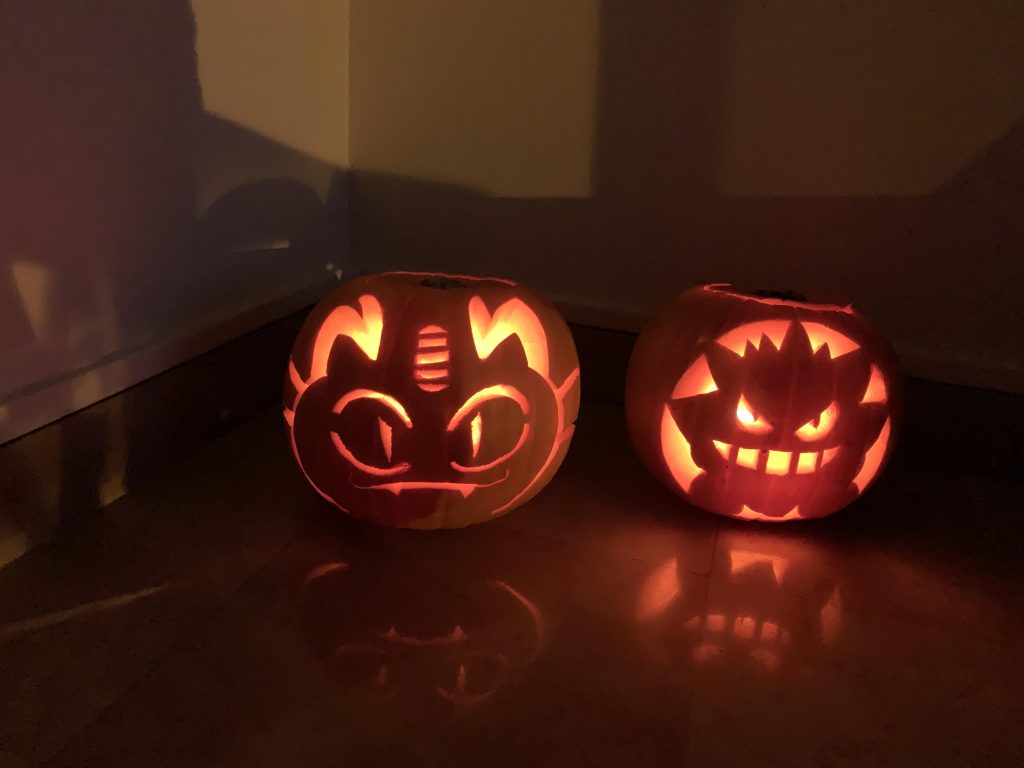 Let's see what I will end up carving next year!